Typically, there are 7 essential files required to manufacture the PCB, including: Top Silkscreen, Top Soldermask, Top Copper, Bottom Copper, Bottom Soldermask, Bottom Silkscreen and the Drill file. Of course, this varies depending on the design and we discuss this subject in more depth here.
For EAGLE users, we've made the Gerber file generation process simple with the use of the CAM file available at the bottom of this article.

NOTE: The instructions that follow were created based on EAGLE version 8.1.1.
After downloading the file, from the EAGLE software, navigate to File > Open > CAM Job and select the file titled BAC-gerb274x. You'll be presented with a series of tabs (Top Copper, Bottom Copper, etc) that define how the Gerber files will be created. After loading your design, select Process Job from the bottom menu.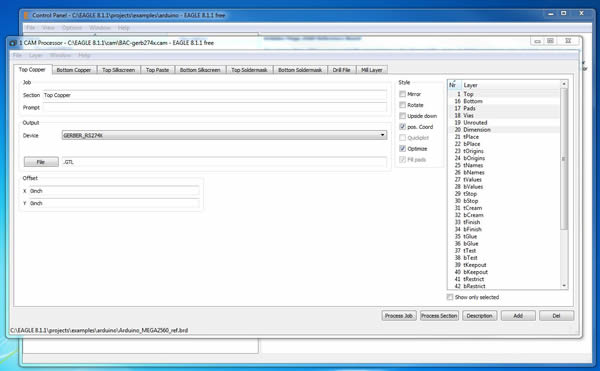 After the Gerber generation process has completed (usually a few seconds), take a look in your Project directory for the new files. In addition to the board (.BRD) and Schematic (.SCH) files, you'll find the necessary Gerber files (.GBL, .GBO, .GBS, etc).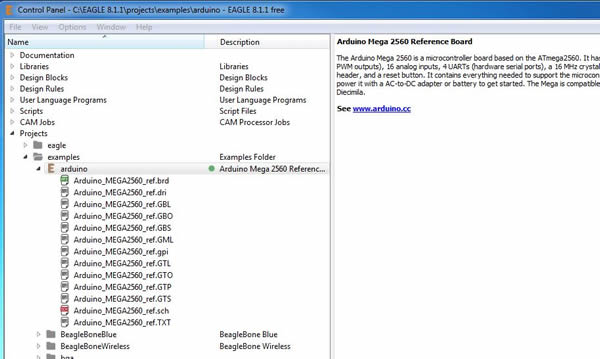 Lastly, you'll want to package up the files into a single folder (.ZIP or .RAR).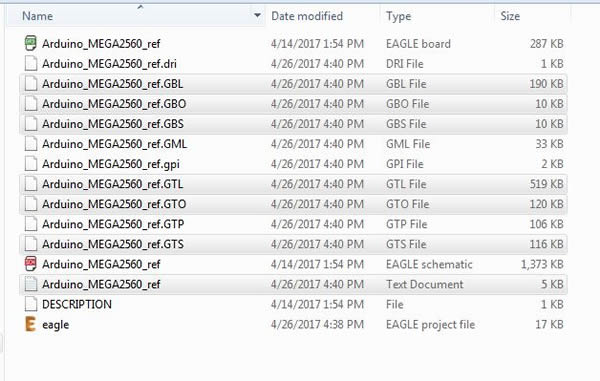 That's it! You're ready to submit your Gerber files for manufacturing.